Tonight Josh tested for his orange belt in karate. He did a great job! Drew was there. How DO you keep an almost 4 year old entertained during his brother's hour long class? Take self portraits of course.... like this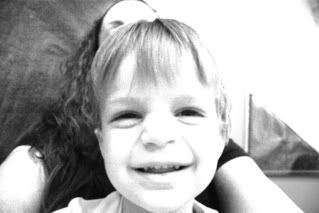 That was fun... but watching Josh in action was, of course, the highlight of the evening.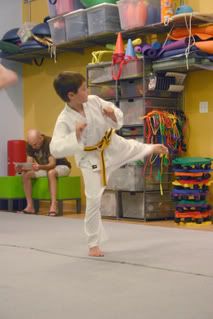 Yeah, don't mess with my kid, he'll kick your arse!! (this was part of his test)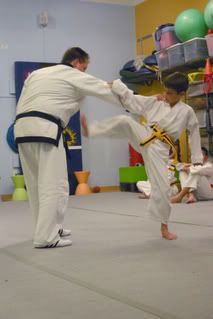 This is after his test had concluded (and he'd passed) he received his new belt.