We started out the day early... 9am football game (they got CREAMED). It's hard to watch BUT he's having fun. Andy has decided if Josh wants to play contact football next year, he will let him. Josh played QB quite a bit. The other team seemed to really focus on rushing the QB which made for hasty decisions and no gains. We NEVER rushed the QB. ??? Oh well, live and learn. I'm no expert by any means...and it's supposed to be all about having fun but the OTHER coaches seem to have more of a clue with football.
After Josh's game, we went to the ballpark for Drew's game. It was at 11 but had to be there at 10:30 for warm-ups. They won. Had fun. We went home and I made some grilled cheese sandwiches for the masses.
I took the boys to a consignment sale called Just Between Friends to look for some stretchy pants (didn't find any) but they had tons of everything else! :) Then we stopped at Home Depot to buy the paint to paint Drew's room. Here is the bedding we've purchased: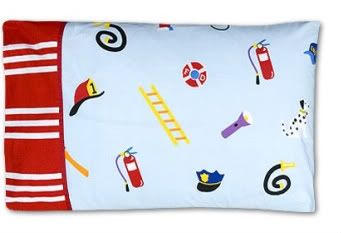 So, like I stated, we went to Home Depot to purchase the "coordinating Behr paint"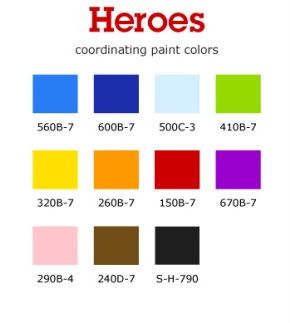 And the paint chips-when put near one another-look HORRIBLE! I was goign to do one wall in red as an accent wall and the others in one of the blues. I was thinking of doing his vanity area (has a Jack-n-Jill bath with the playroom with both having separate vanities) in the light blue. People, it was BEYOND UGLY!!! Crazy how it can all look so nice and coordinated until you look at the actual paint chips. I also actually went a shade lighter with the bright blue so that it's not so dark... that just seems really dark for a bedroom to me. So, at least we have the paint but I had such a headache, I didn't dare start painting. Ugh!