Have you ever had something that you just want... you don't know why... but it's been something you've coveted for years? I have. I don't know if it's passed down from my mom genetically - she's a pig collector (ex-law enforcement) or if it's just something about this item that just makes me smile, but take a gander at it if you will.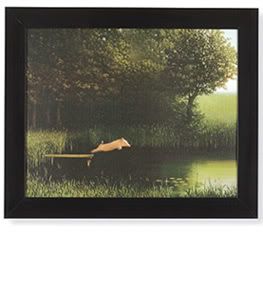 http://www.sturbridgeyankee.com/DetailsList.cfm/ID/10295418
It's at one of my favorite stores called the Sturbridge Yankee Workshop. I would love for my whole house to just look like this catalog... rustic, simple, just like my style... nothing over the top... nothing too elaborate, just functional but stylish...
But this print they have is called the Flying Pig Print. I am absolutely in love with this picture and have been for years. I do believe this is going to be one of those items that will have to adorn the walls in my scrap room as I just have to have this picture.