Josh's best friend Austin slept over and they camped out in the back yard... had a great time! :)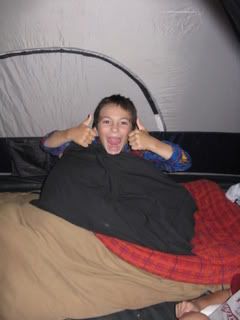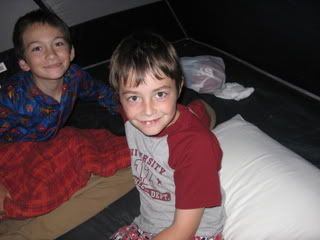 Austin will be moving to Tennessee soon...and we will be left with no one on the block for him to play with. There is one boy, Sam, but I just don't think they get along well at all -- personality conflicts perhaps. And, the rest of the street (besides the 2 year old next door) are girls. :( At least he's getting to the age where he can ride his bike to their houses.
Josh is handling it okay but he's really sad. First his friend Matt moved away and now Austin... I'm ready for us to move away too...