Woo Hoo! It's that time again!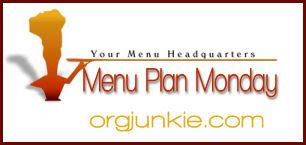 Monday:
B: cold cereal
D: steak, loaded mashed potatoes, caesar salad, sourdough rolls
Tuesday:
B: waffles, fruit
D: grilled chicken, steamed broccoli, crescent rolls, cucumber/tomato salad
Wednesday:
B: breakfast casserole (sausage/crescent rolls/eggs/cheese)
D: manwich, mac n cheese
Thursday:
B: yogurt, fruit, granola
D: baked chicken, rice, green salad
Friday:
B: pancakes with fruit
D: Mom's night off -- we're ordering Chinese take-out!
Saturday:
B: breakfast sandwiches (eggs, bacon, cheese on toast) with side of hashbrowns
D: We're eating dinner at the Blue & Gold Banquet (Cub Scouts) BBQ
Sunday:
B: cereal, juice, toast
D: ham, baked seasoned new potatoes, asparagus