I love to decorate my house for Christmas. :) This year was no exception though I didn't do as much as I normally do, I just concentrated on what mattered most to me and what was just in good taste. :) Couple that with the fact that while putting garland on the chandlier in my formal dining room I broke it and now we have no light in there... I drew the limits in some areas. (ha)
Here are some of my favorite rooms.
Family room mantle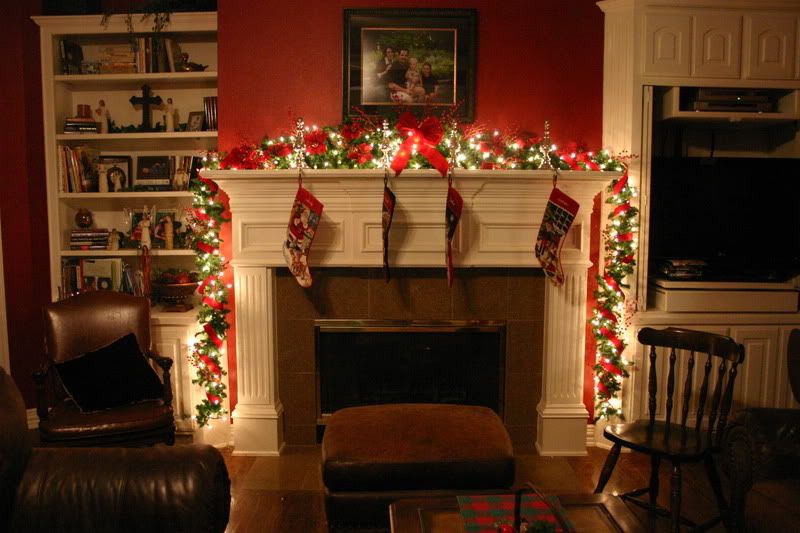 My santa collection on the marble topped sofa table in the formal living room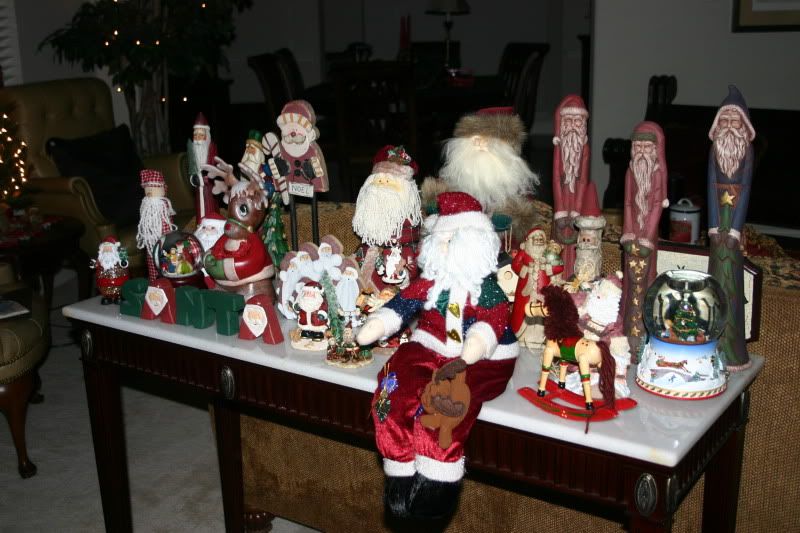 My little mini tree (like 18" high) in the downstairs guest bath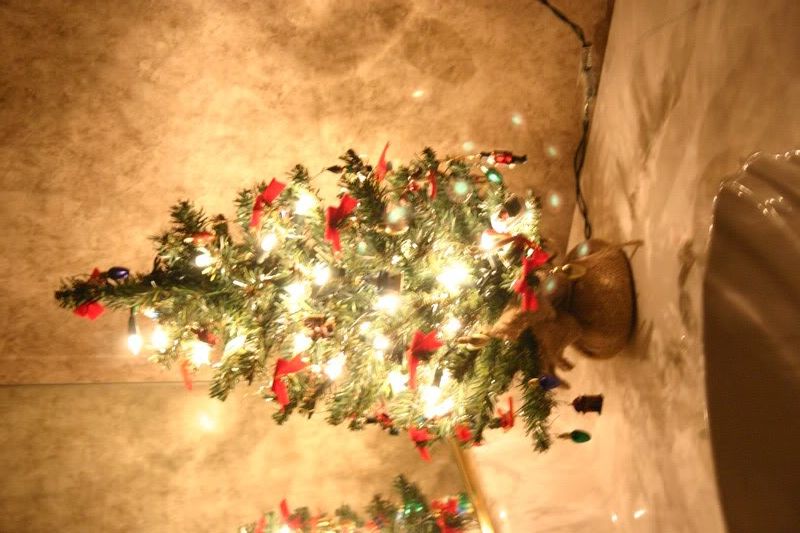 One of my little houses that is set up on the hutch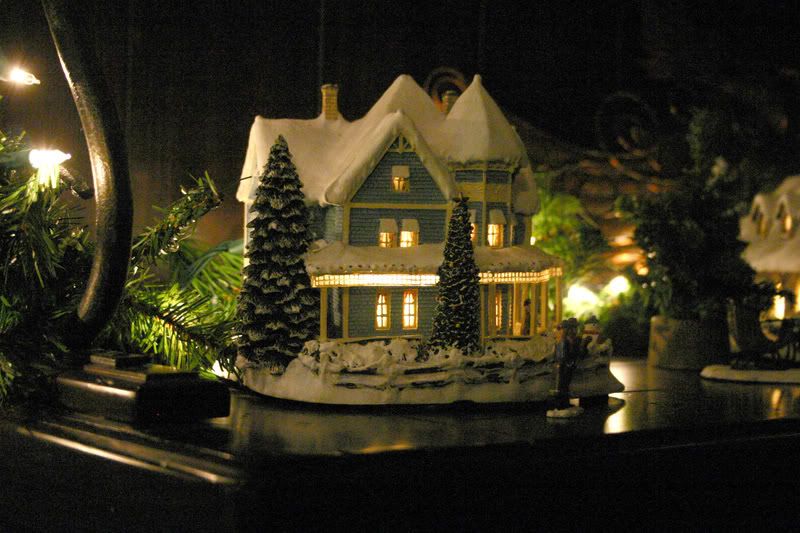 One of my favorite ornaments, from Hawaii.
One of my santa ornaments (I collect them)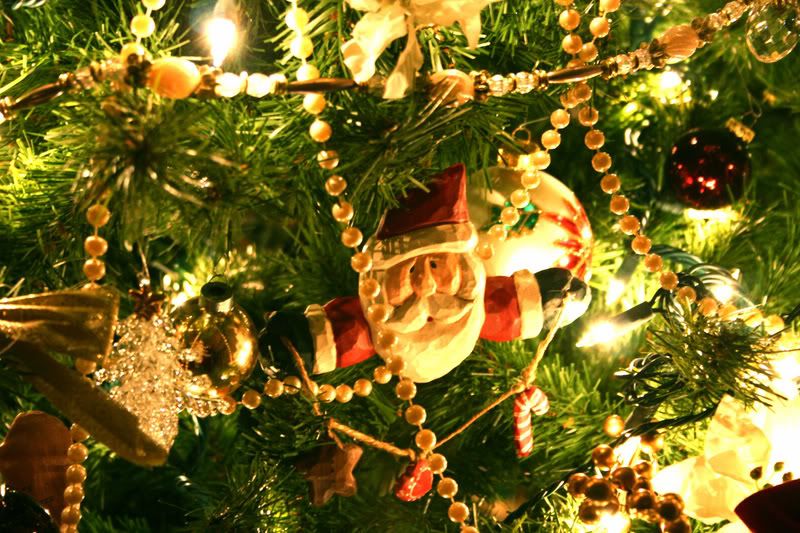 And the tree... and I swear it's not leaning -- I was... LOL