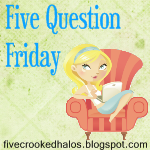 1. Have you set any goals/resolutions for 2013?
Absolutely not. I don't "do" resolutions. I (usually) make my mind up when I wake up that TODAY is going to be the best day it can be. Sometimes that goes immediately in the shitter and some days, it truly comes to pass. However, I think setting yourself up with an end-all-be-all type of resolution is ridiculous. I think having a goal(s) is healthy. I think you will fail trying to achieve those goals. However, the only ones that truly succeed are the ones that NEVER GIVE UP... if you feel that one failure means you failed... then you really HAVE failed. Why? Because you ONLY fail... when you QUIT TRYING!
2. Have you made any travel/vacation plans for 2013?
Yes. Road trip to Oklahoma this month. Road trip to Colorado in June. Looking at some hiking time this summer... maybe some backpacking... I'm thinking New York is in order for early winter next year... and a few other trips in between.
3. What room is never cleaned in your house?
Never CLEAN or never CLEANED? Every room in my home gets cleaned. That would be gross to have a room that isn't cleaned ever.
4. What food must be in your house at all times?
Hmmm.... for the kids? Cereal. Drew, I think, could eat Cinnamon Life every day... three times a day... plus snacks if you'd let him.
5. Are you a hugger or more of a hands off person?
I am definitely a hugger. I'm not afraid to touch someone... unless they're sick... and then I treat them like they have the Bubonic plague!