While we had a break in the clouds, the boys took a much needed outdoor play date. I love when they have a great time together. It makes my heart feel good. I was inside for a bit working on, what else, CUB SCOUT STUFF and I just heard a flood of giggles and by golly, I wanted to be a part of it. I grabbed the little camera and out I went to check on them!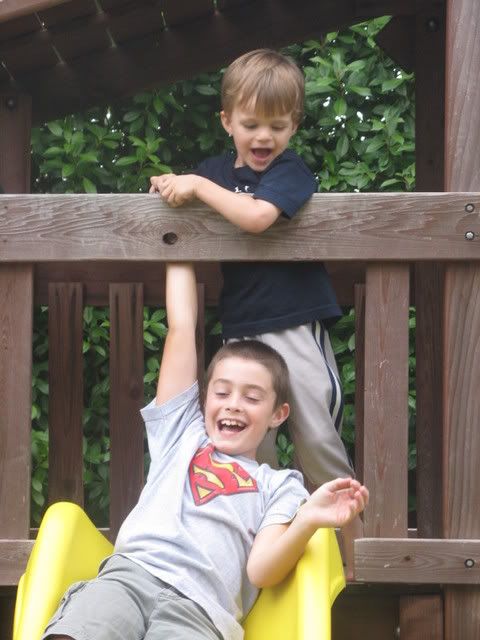 and I melt with this little mischevious grin...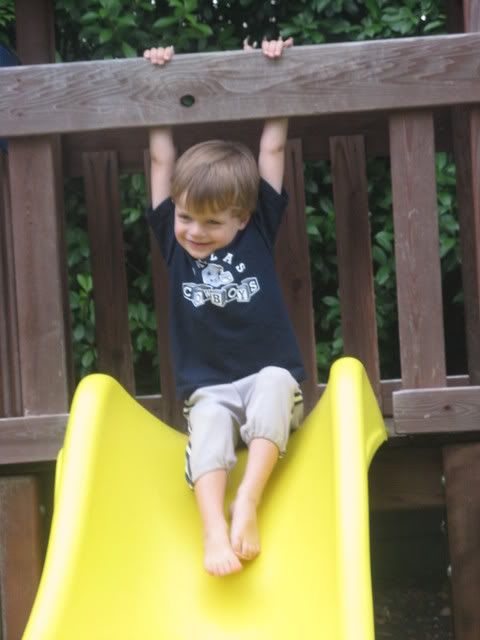 My big man
And this is Josh's dog, Sadie, doing everything she can to look through the blinds to see what we're doing outside. She hates not being a part of the action. Look closely, she's pushing her face so far through it's pulling her bottom lip back to show her little teefies. It was TOO funny.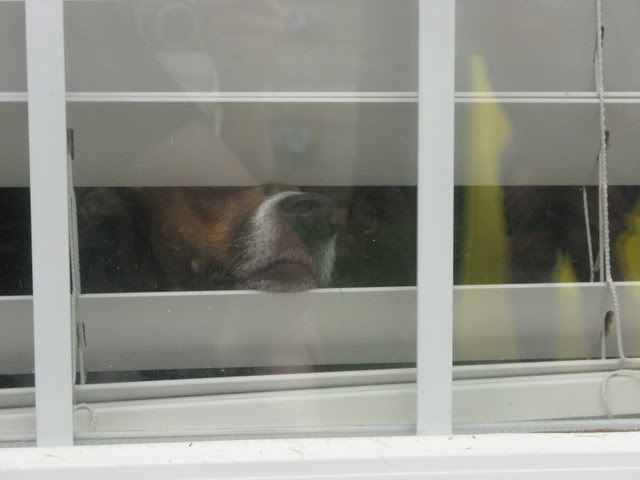 Do you notice the evidence of something chocolate on his face? Yeah, me too.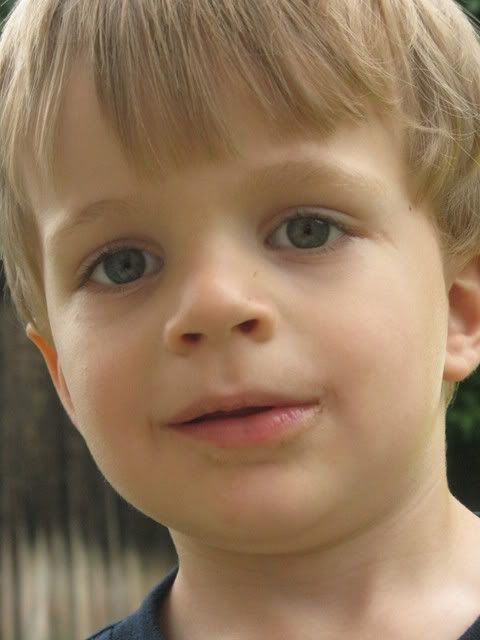 And monkey see...
Monkey do...
These two just melt my heart!