This is the theme of the day -- Drew's 5th Birthday Party! Half-way to Ten Pins!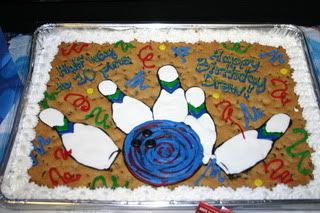 I created the invitations and hit Party City for the treat bags (Transformers) and party supplies and off to Main Event we went. Drew wanted a bowling party for his birthday this year. He invited some of his most favorite people and it was on!
It starts off with this kid
Don't let the looks deceive you ladies, however, he's about as ornery as they get! :) But I love him becuase as much as I put up with HIM... he still has to put up with ME too! :)
Add in Drew's personal hero...
Mix in a few friends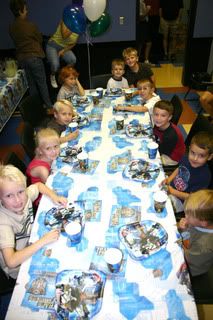 And you've got yourself one heck of a party!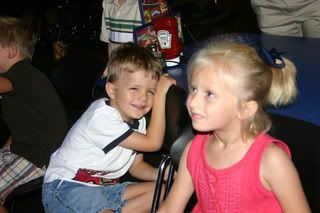 And then we had the wishes... I wonder what a 5 year old that has anything he could NEED OR WANT would wish for?
Oh, and I forgot to mention... THE AFTERPARTY! The tissue and wrapping paper wars! We look forward to this at all our present giving events.
After the cake, pizza, gifts and bowling, it was time for GAMES!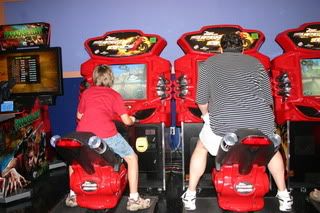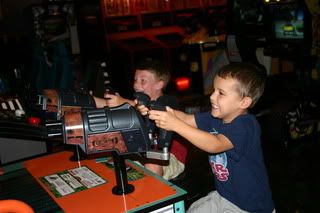 Drew even got Pop into the game
It was a GREAT day!