I got my HAIR CUT OFF! :)
Isn't it amazing that getting a really over-hauled dramatic hair change can just give you a whole new outlook on life. :) It is a complete attitude adjustment and it just makes ya feel pretty darn sassy! You've seen before pictures because I've posted pictures of the long mop here...
and HERE is a photo (albeit a less than beautiful one) of the end result. :) I hate self portraits b/c it always has horrible lighting b/c you can only hold the camera away so far from your body before you'd have to dismember yourself to get an ideal distance. :)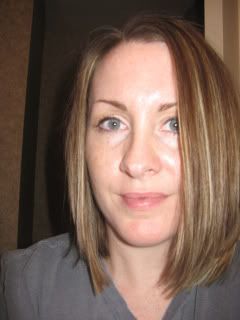 and here is a side view of all the awesome highlights and layers...
and another view of the layers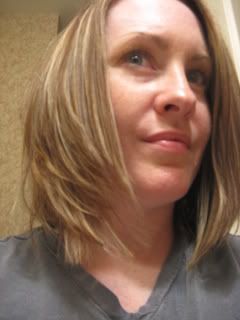 AND...
just because she's adorable. :) My little Lola. :)