Welcome back to the November Blogathon. The topic du jour? What are your favorite Fall/Winter trends? What clothes flatter your body type? Feel free to make this shoppable!
I don't really follow trends plus I hate to shop. Don't get me wrong, I love seeing everyone else's look, but I really hate following trends because they come and go which means more stuff I have to buy... and I just feel like I look SOOOOOO fake. I feel dressed up and stuffy... not comfortable in my own skin when I'm wearing something super trendy. For me, I prefer classic pieces that are just "me" rather than trendy looks that really look like everyone else in town.
Fall/winter clothing for me is all about layers and textures. Layers meaning, I'll wear a long-sleeved t-shirt under a flannel shirt... couple that with some jeans and snuggly footwear and I'm golden!
This is also prime sweatshirt weather. I don't know about you but there's not much that's more comfortable than some cozy yoga pants and a big ole over-sized sweatshirt!
However, my FAVORITE thing in the world?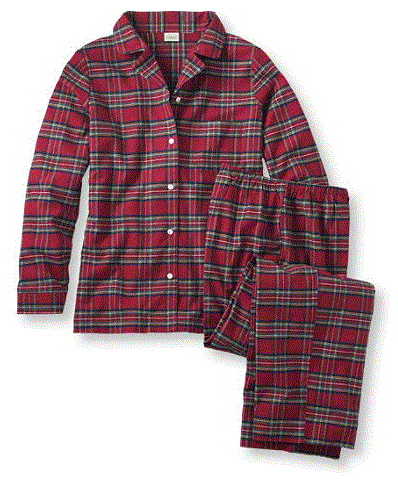 Flannel jammies like these from LLBean (one of my most favoritest places to shop -- if shopping has to be done!)
My big fat red plush fleece robe just like this one from LLBean
Super loud, bright, fuzzy socks
My favorite squishy soft Dearfoam slippers.
Give me that... my Kindle fire... and go away! I'm all about the warm and cozy because "trendy" and me just don't go together.
Be sure to stop by the MRS. & the MOMMA to link up to her #NovemberBlogathon