As promised...
Most were taken with my Blackberry but I have yet to download my other camera"s worth of photos...
One day old...and hanging with mamma in the hospital room.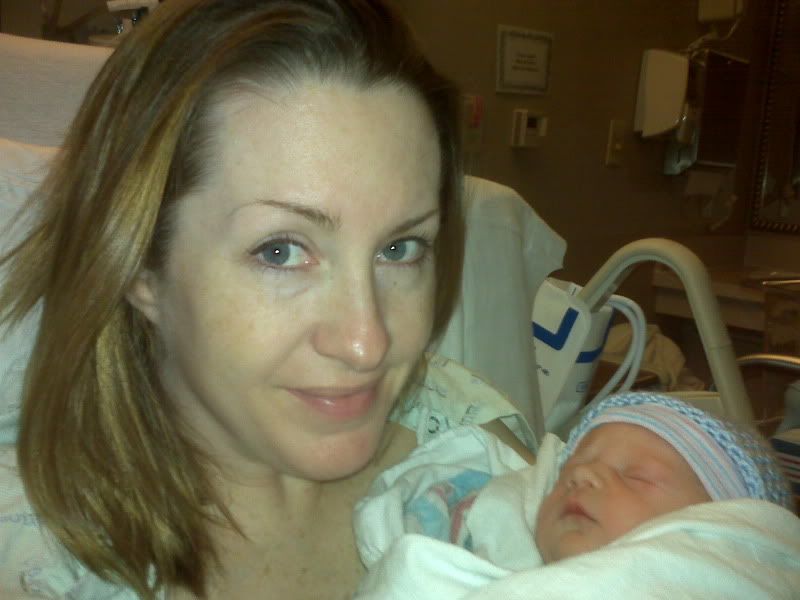 ">
One of the many photos taken with my phone before or after nursing... when we're enjoying the cuddles of one another.
">
The mute button... always a parent pleaser. :) I like pacifiers (we call them "binkies" because, unlikes thumbs, you can take them away after a time.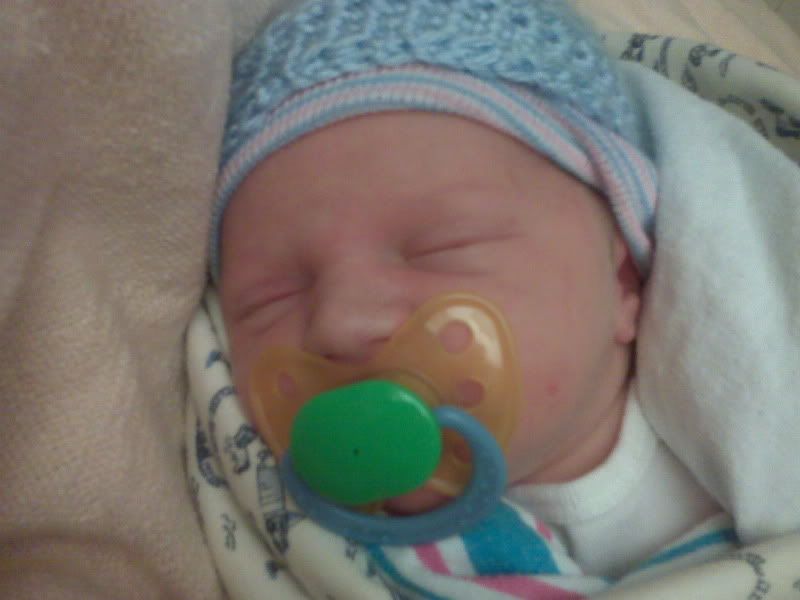 ">
I absolutely can't WAIT to get to see "for real" smiles by my little man... until now, this is just a glimpse of what's to come.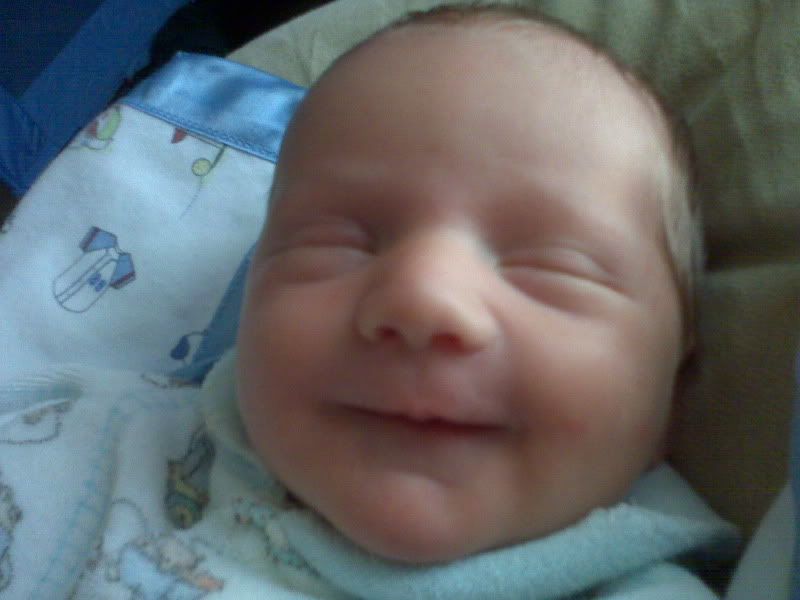 ">
And THIS proves that he is Drew's younger brother! Drew started out life in this position -- KISS ME! :) MUAH! Love this baby face!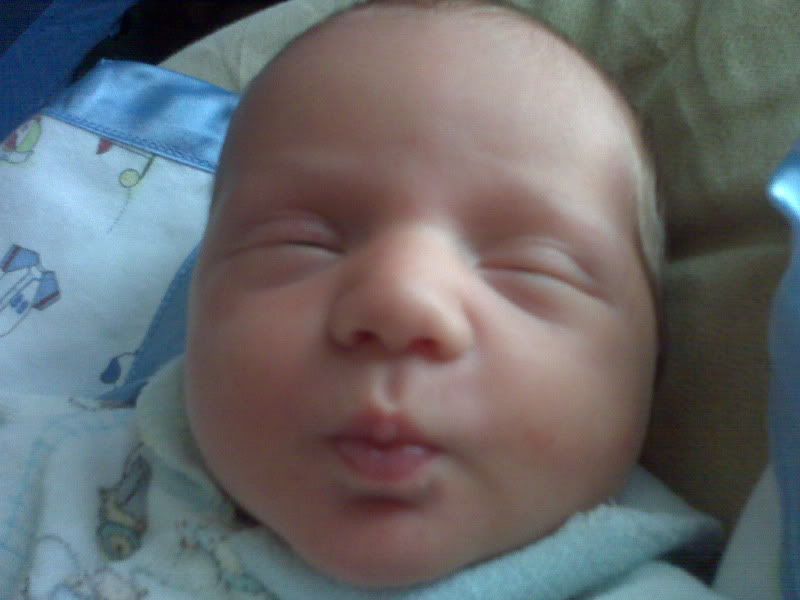 ">
And last, but not least, is yet more proof that he IS a Driggers... the scowly face.
">