You know you're supermom:
...when you take a 5 year old to the movies
...WITH a 12 week old in an infant car seat
...nurse him
...keep him sleeping
...keep him happy
...even get up and go to the bathroom while carrying said infant in one arm
... and survive with your wits intact! :)
Here's proof! Drew and his buddy, Evan, cheezin out for the camera.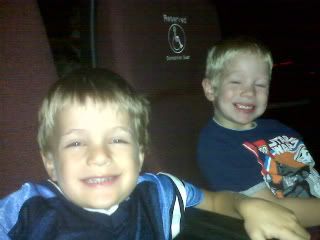 ">