I'm a little delayed from all the whirlwind going on lately and just realized I never posted photos from Drew's first day of school on 9/2/08. :) He just looked too cute... I had to share!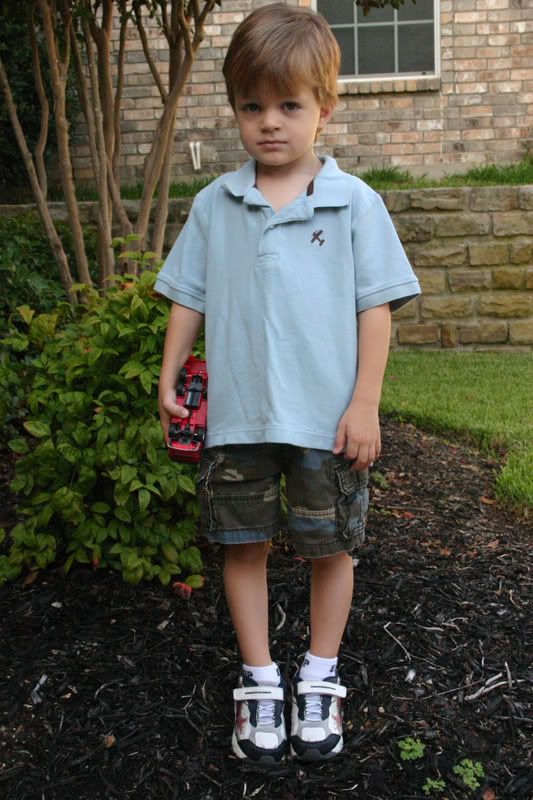 And this little toy goes with us EVERYWHERE now. He is the fireman! :) That's his name.
I need to learn to remove the digital noise from this one... but you know me, gotta have those close ups!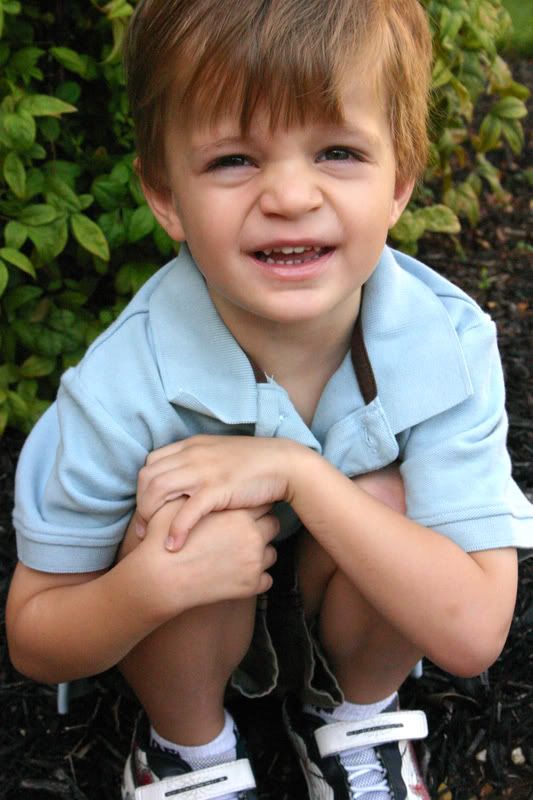 And I am ALWAYS getting the little squished-face smile now... UGH